About Us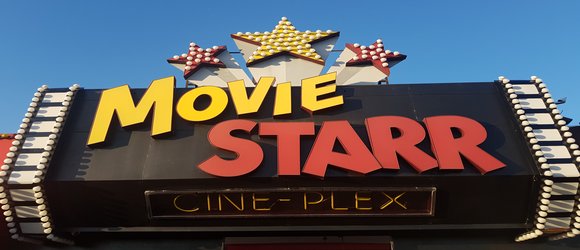 About US
Movie Starr is a family run, independent cinema located on the seafront of Canvey Island. We pride ourselves on reasonable ticket prices to ensure that every family can enjoy the wonders of a cinema experience. We like to think that because of our reasonable pricing, everyone can enjoy watching the latest films without the hefty price tag!
Our team at Movie Starr are always eager to help, and want to make our customers feel as comfortable and content with their visit to us as possible.
As a family, we know it's important to make a day out as memorable as possible. We like to add personal touches where we can. For instance having character appearances for new Princess movies showing, or our 7 foot high Star Wars figures, just to enhance your cinema visit!
Having become increasing busy over the last few years, we strongly recommend using our website to book your ticket to avoid disappointment, or call us on 01268 695000.
3D Tour
Please click below to experience a 3D tour of the venue
Other Information:
MOVIE STARR IS NOW FULLY AIR CONDITIONED
Movie Starr offer deals for customers using the 'Essex Pass'. Deals can be found on the Essex Pass App or website.
It is important to remember that only food and drink purchased in our cinema, can be consumed in our screens.